---
I have been busy working on Neural Network Projects. It's quite fascinating how computer is getting closer by the day to almost replicate a model of how a human brain functions.
I will probably write up an article on this soon but for those who are curious about neural networks, here are two lectures from a Professor in India. This gives a basic illustration of the concept behind Artificial Intelligence/AI.


Introduction to Neural Networks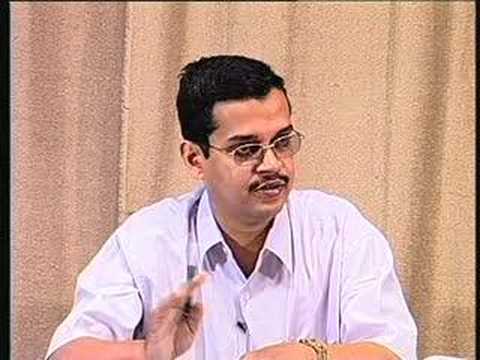 YouTube Introduction to Neural Networks

Back Propagation
Here is my instructor, Professor
Geoffrey Hinton giving Lecture on really advanced Neural Network stuff:
A great site to learn Neural Network:
---
Today after starting XP with the "Last Known Good Configuration" option I lost the network connectivity on my Desktop. Although Internet was working fine but "Microsoft Windows Network" would not list my network computers and when I tried the Network Connection repair option, the error message I kept getting was "Windows could not finish repairing the problem because following action cannot be completed: Clearing NetBT".
So the logical approach was to first find a method to clear NetBT and after  following these steps below, I was able to clear NetBT and get my network connectivity back in XP. Continue reading
---
The WordPress theme Elegant Grunge originally designed by Michael Tyson has lots of functionality and has a simple yet sophisticated look… but I felt the original version was using up a lot of screen area for no good reason and there were lot of scrolling needed to be done for the user. Along with many other areas the header was unnecessarily big and the content needed to be scrolled down to, I found this wide space used throughout the theme as a usability issue. So I customized the Elegant Grunge WordPress Theme and also added some new features in the Elegant Grunge Mod version. I plan to add some more functionality soon on this one to make it more customizable i.e. adding built in Google Analytics feature, font changing option and some other stuff. Feel free to suggest ideas….
Installation:
Download the Mod from above (or below if you want to use other versions).
Extract/Unzip it in your WordPress themes directory.
In your wordpress Admins section got to "Themes" and click on Activate by selecting "Elegant Grunge Mod".
That's it!! You're done.
Now the Mod will be your running theme. The Mod will be in its own folder and you DO NOT need to merge or Copy/Paste files or replace original files with the Modded one's. The "Elegant Grunge Mod" itself is a fully functional WordPress theme and is ready to be used like any other WordPress Theme!!!
Changelog:
1.4.2 (2009-05-20)

Fix - Header dropping Down on Widescreen monitors.
Menu Resized – Now can include 7 links
1.4.1 (2009-05-16)

IE Photo Frame support option added. (Check in EGM theme options)
1.4 (2009-05-16)

Drop Down Menu added [I got tons of request for this, so there you go :-) ]
Menu Brought Down below the top banner to improve usability.
Search Bar moved to top to save space for widgets in the sidebar.
RSS icon added at top.
Option Added for Category Drop Down Menu on Top.
Support added for Double Right Sidebar.
Support added for NO Right Sidebar.
Blog font related various change implemented for better readability.
IE 8 Fix for header image centering.
1.3 (2009-03-15)

Option added to use any overlay plugin for photoblog thumbnails (tested with lightbox, lightview, shadowbox).
Fixed, "[/caption]" from appearing in sidebar photoblog thumbnails.
Photoframe extended to put caption inside the photoframe.
IE new photoframe now appears even without having captions (1.2 required to have caption using IE).
Avatar size increased
1.2 (26/02/2009

Photo Frames Removed For Internet Explorer and replaced with different frame. This fixes the issue of broken photo frames that appears in Original Elegant Grunge Theme when using Internet Explorer. (check my websites home page in Firefox and IE to see the difference)
Maximum Image Size that can appear in a Post is increased.
Link Underline on Mouse Hover added to distinguish different Tags and Links.
Some font size changed
Post area font color darkened for better visibility.

Issues:

Caption Text is required In Internet Explorer to have the new frames around the picture . (Next release will fix this)
1.1 (21/01/2009)

Fix: Header dropping Down on Widescreen monitors.
1.0:

Blog post area increased
Header area space decreased
Option added for excluding links from top Menu
Digg.com option added
AddThis.com option added
Individual Post control for Digg,com and AddThis.com added
Post area Font changed with a more readable one
Icons added for Author, category, Tags, Comments
In many area a lot of space between objects are reduced to make everything more compact in one place unlike the original version where everything was spaced out a lot and was occupying a lot of screen area with less information.
Old Downloads:
Usage:
To add Digg.com to a post just use "Custom Fields" area in the "Edit Post" Page and enter digg with value 1.
To add AddThis.com to a post just use "Custom Fields" area in the "Edit Post" Page and enter addthis with value 1.
To Excluide Links from Top Menu just use the Elegant Grunge Themes Options Menu and enter the Page ID's seperated by commas in the "Exclude Links from Menu" to exclude links from top menu.
---
Although I would love to start of with saying that South Africa once again pulled of a miracle but this time it wasn't to be. This time South Africa lost in the 5th day of the 3rd Test against Australia but it is the Never Say Die attitude which I always admired about South Africa and they once again showed that with a tremendous partnership between the 2 tail order batsman Ntini and Dale Steyn.
And when all hope were gone after Steyn got out and there was no way that the South African captain Graeme Smith could come to bat in the last wicket, "Smith walked out at No. 11, looking to survive 8.2 overs with a broken hand, his own blood recently injected into his right elbow, and a desperate Australian attack"
It was a special moment in World Cricket and for me, watching Smith come out from that dressing room to bat in No. 11 with his broken hand and all the Australian crowd giving Graeme a standing ovation was really inspiring.
Although I always admired Graeme for his wonderful leadership but my all time heroes were Jhonty, Cronje, Donald, Pollock…..Smith surely made his place in my heroes list today for his brave effort and great leadership.
Here are some links:
---
WordPress 2.7 runs very smoothly on IIS 6 with PHP 5.2.x or greater and MySQL 5+. One of the problem I found after installing was the fact that wordpress doesn't provide any option to configure SMTP email servers and when you are on IIS, you pretty much need that all the time to run any PHP application with email communication support, so I was surprised not to find that option in WordPress, given that all the other aspects of wordpress are very highly configurable.
I found this nice little plugin that does exactly that: Continue reading
---
---
---
Objective:
•learners are more engaged in learning.
•brainstorming in the class and as home work reinforces learning.
•Students start thinking with the problems and try to solve those by themselves.
•Students are actively learning with enjoyment.
Various Resources:
•computer
•Soft wares (MS word, MS excel, MS PowerPoint, MS  photo editor, MS paint, internet, internet explorer, adobe Photoshop and acrobat reader 5.0)
•Printer
•Photocopy machine
•Paper
•Projector
•Laptop
•Pen drive
Produced Resources:
•Work sheets with illustrations.
•Work sheets with summary written.
•Hand outs with charts, graphs and tables.
•Power point presentations with slides.
Teachers & Students Role:
•learners are more engaged in learning.
•brainstorming in the class and as home work reinforces learning.
•Students start thinking with the problems and try to solve those by themselves.
•Students are actively learning with enjoyment.
•To guide the learners for self learning.
•To motivate and create opportunities for learners to share own topic related ideas and experience.
•Time management according to curriculum.
•create a safe, comfortable and enjoyable learning environment.
Assessment methodology:
•Students assessment on the basis of rubrics prepared previously.
•Implementation of the ICT based activity in relation to time or class duration.
•Work sheets, student's answers and report writing are the sources of feedback.
Learning outcome:
•learners are more motivated for self learning.
•Learners are learning audio-visually as well as kinaesthetically.
•Resources produced and implemented was within agreed budget and time bound.
•A safe, comfortable and enjoyable learning environment was created.
Gap Areas:
•Some of the work sheets appear lengthy for the students.
•More implementation time needed.
•Some of the resources produced required more time.
---
---